Serving the UK for more than two decades
Insight Automation has been at the forefront of the Entrance Automation markets for over 20 years. We are specialists in Pedestrian Door automation, Gates & Barriers and Industrial Door solutions that cover a wide range of applications and installations.
Our focus over the years has been to provide the very best solutions for installers and engineers backed up by in-depth technical and aftersales support. We also offer advice to end users and the public at large should they experience any difficulties with their equipment and recommending local companies that can visit to rectify any problems.
Over the years, we have listened carefully to what our customers have told us and have responded by providing the service levels you'd expect from one of country's largest independent stockists. Keeping abreast of the changes in technology and, in particular, UK & EU legislation has enabled our team to provide up-to-date and accurate advice when our customers have needed it. Our independence enables us to offer impartial advice and in many cases a choice of solutions dependent upon the available budget.
Anders Lindqvist
CEO & Chairman
anders@insightautomation.co.uk
07966 968 859
Mari-Ann Lindqvist
Managing Director
mari-ann@insightautomation.co.uk
07802 574 641
Raj Rai
Deputy Managing Director
raj@insightautomation.co.uk
07816 898 866
Darren Emmerson
Sales Manager
darren@insightautomation.co.uk
07703 729 373
Jason Smith
Technical Manager
jason@insightautomation.co.uk
07940 096 753
Ivor Evans
Product Manager
ivor@insightautomation.co.uk
07540 456 078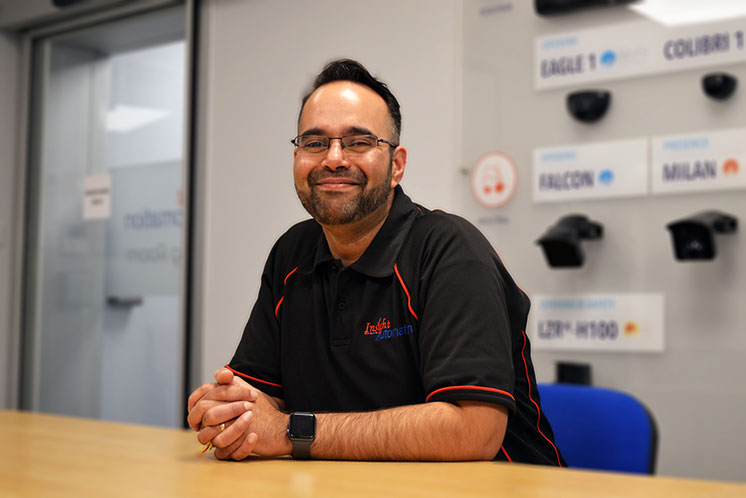 Daljeet Paul
Technical Advisor
dalj@insightautomation.co.uk
07920 057 321
Terry Newton
Sales Advisor
terry@insightautomation.co.uk
07920 051 567
Micheal Whitfield
Warehouse Assistant
micheal@insightautomation.co.uk
07437 618 901
Sebastien Lindqvist
Warehouse Assistant
sebastien@insightautomation.co.uk
01767 315 402
Address:
Insight Automation
6 Pegasus Mews
Stratton Business Park
Biggleswade
Bedfordshire
SG18 8QA
Tel: 01767 315 402
Fax: 01767 601 619
Company Number: 4544998
VAT Number: GB817325435